Kingsley's Luau Pool Party
Kingsley's 2nd birthday happened to be on the heels of our spring trip to Hawaii. Those of you who have been to Hawaii can likely agree with me the aloha vibes are hard to shake. We fell in love and wanted to carry all the Hawaii feels into Kingsley's celebration. I'd love to say the luau pool party theme was her idea, but truth be told this was probably the last birthday that I'm going to be able to influence the theme, so I ran with it. I am already cringing at the thought of a Peppa Pig birthday next year. Did I say that out loud?
I know most people probably think I went overboard for a two year old's birthday. After all, who gets a shave ice truck as a second desert and has a swimsuit change mid-party. Trust me, I'm rolling my eyes at myself too. Birthdays are my thing though. I don't do a big Thanksgiving, Christmas, Easter, etc., but given the opportunity to celebrate one of my kids, on their day, I go all out. I have 364 other days in the year to be frugal. God bless my husband for going with the flow.
I have added links to several of the items we used at the bottom of this post. Scroll down and plan your own luau pool party bash! Also below are some of the more personal photos with us in them. You may not be able to tell with Kingsley's stink face in the majority of them, but I promise you she had a blast! HA!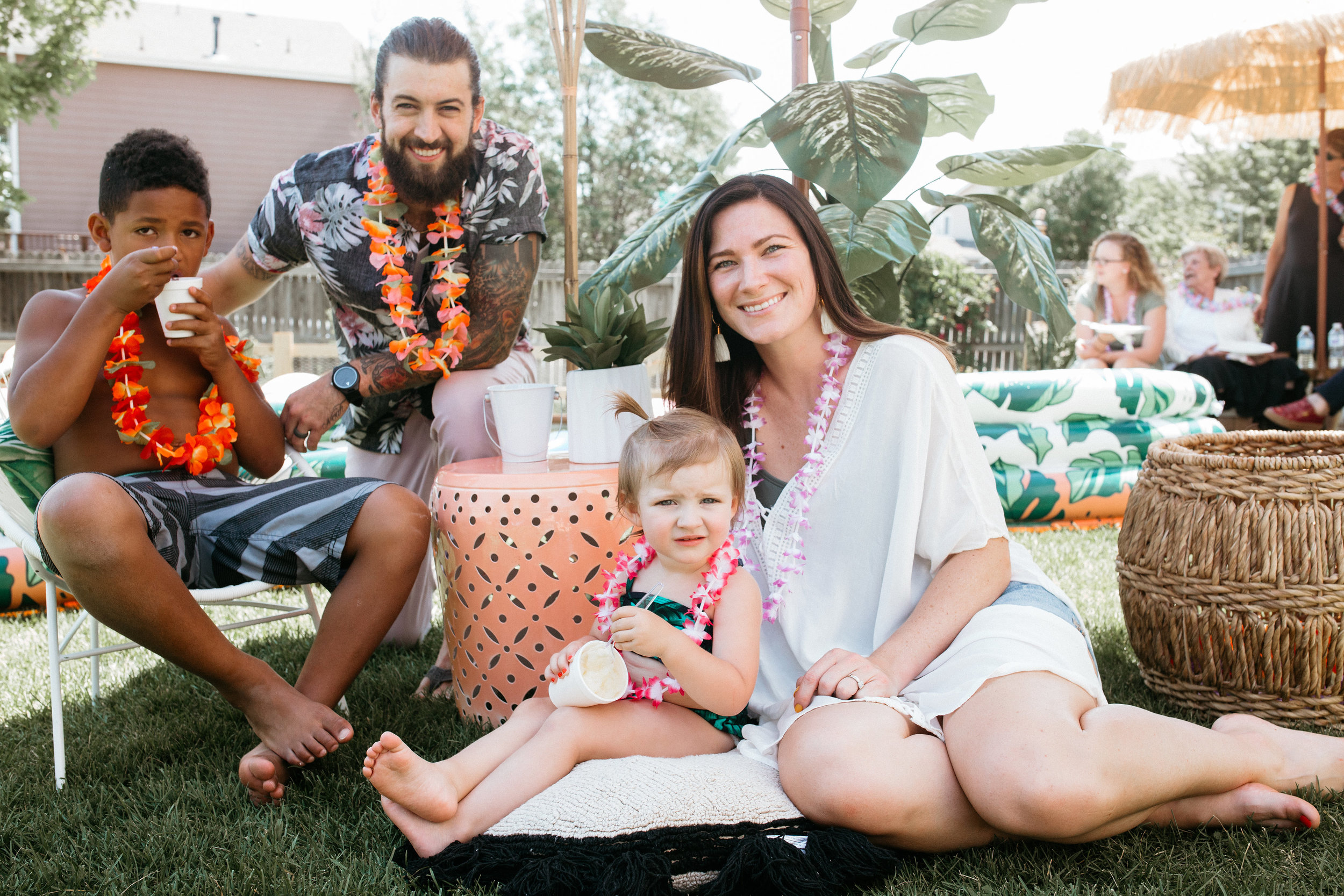 Thanks for joining the family photo, kids!
See next few photos for more unbelievable family faces. HA!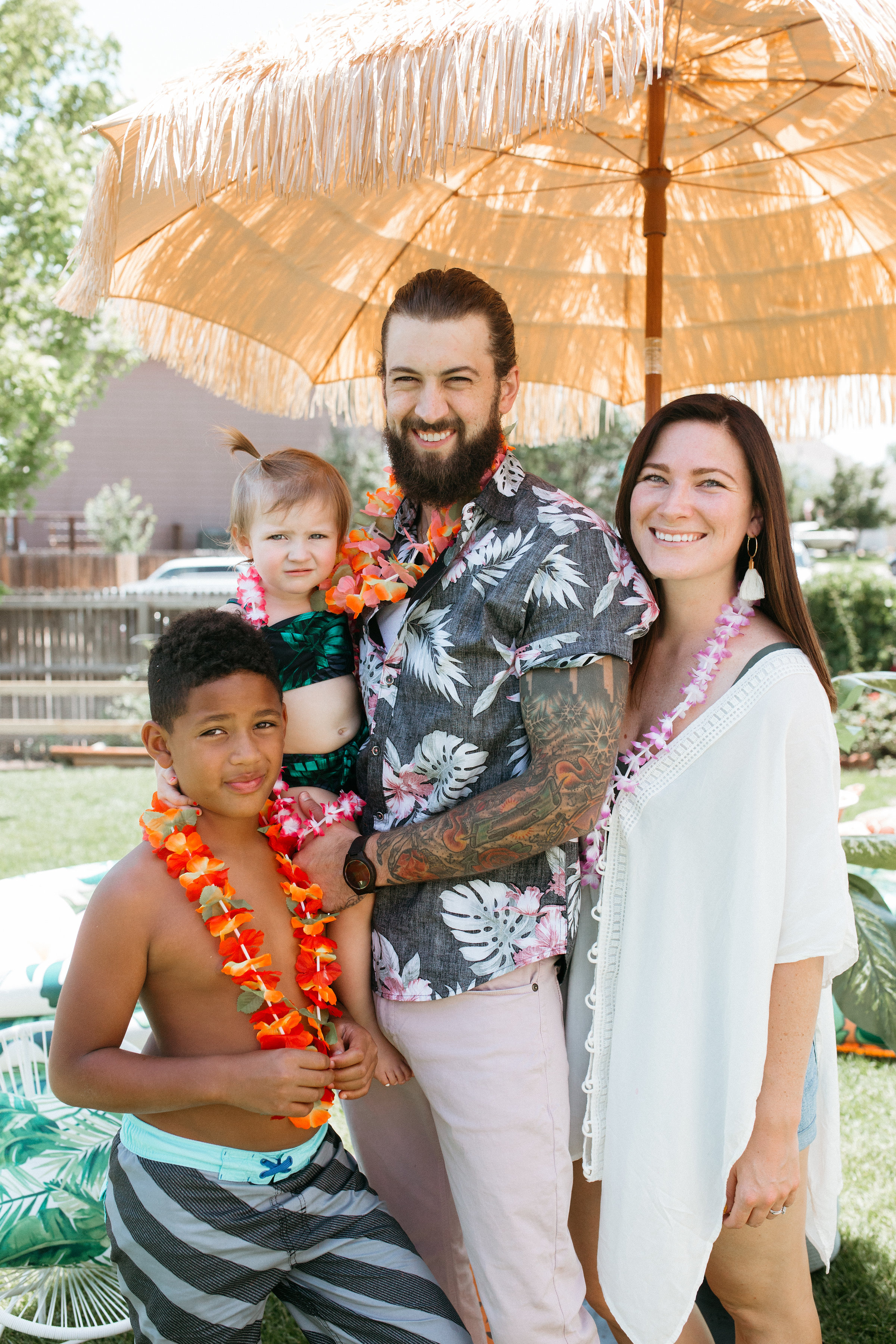 I promise through all of the stink faces these two had fun!
Stop playing for a pic with mom and dad? Nahh.